YA Fandom Frenzy Book Fair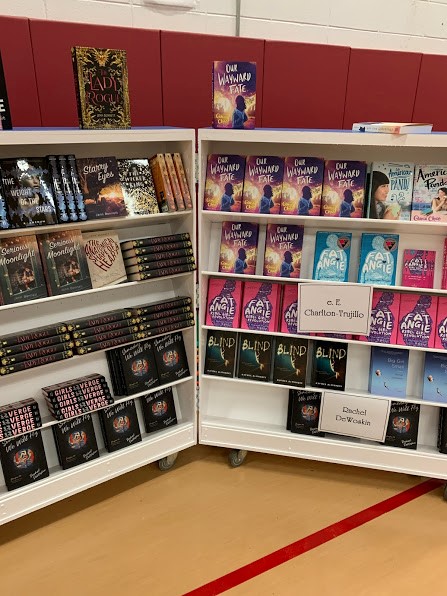 Stella Coughlin
November 20, 2019
Last month I had the privilege to attend the yearly YA Fandom Frenzy Book Fair in Aurora. Authors gather from all over to share their new books. The fair starts with an introduction and the first presentation of books. About a third of the authors who attend have about a minute to explain their book to the audience. After that, there are breakout sessions, where all the authors separate into groups based on the genre of their book, and there is a mini interview where the audience can ask questions. This repeats three times so all the authors get a chance to explain their book and people can visit many genres. While this is happening, there is a bookstore open with all the authors' books for the people to buy. During the breakout sessions, the authors share their story, advice, and the ups and downs of their journey to getting their book published. Not only is the fair a way to find your next favorite book, it is also a wonderful way to learn from authors who have diverse experiences with writing and publishing. If this sounds like something you would enjoy, look for information (and other book-based events) at andersonsbookshop.com next fall.
Some important advice from authors to aspiring writers:
Find a friend to share work with.
Reflect over and over on your story: Ask yourself, "Who is the character? What are they trying to say?"
Read more books.
Enter writing contests.
Be okay with rejection(s).
Author the story YOU want to read.
Ask people questions; they are usually more than willing to answer and share knowledge. Interview people who have gone through experiences your character is going through.
Save all your work.
Remember, if you write something, and later come back and realize you do not like it, that means you have grown as a writer.
Below are a few books that I believe are worth checking out. Click on the link to each to learn more!