Peanut Butter? What Time?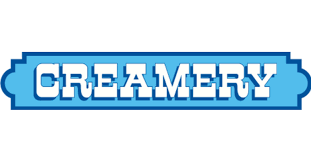 For this issue's ice cream adventure, my boyfriend, Nick, and I went to The Creamery in Manhattan, located on North Street. We pulled up to the drive-through window, and we both ordered a peanut butter milkshake. This shake tastes delicious with a blend of vanilla soft serve and loads of peanut butter mixed together–one of my favorite milkshakes so far. You can even ask to have whipped cream added to the top to make it extra sweet! Nick and I would both rate the milkshake a 10/10. Everything about it was just so good, we went twice in one week! In addition to The Creamery being a local ice cream shop, the prices are also reasonable! A large milkshake is only $4.69.
Have you been to The Creamery lately? Or any other local ice cream shops? If so, let me know, so one of your favorite places could be my next adventure!