Metamorphosis
The Lincoln-Way Marching Band's" Metamorphosis" broke the record of LWMB's ranking in a Bands of America competition by winning 1st overall in class 4A and placing 2nd in finals. Prior to the Bands of America Competition, the Lincoln-Way Marching Band won the title of Grand Champions at the Victor J. Andrew and Stagg Invitational with awards of best visual, music, auxiliary (color guard), and general effect. The moments leading up to this grand achievement left everyone on the field with a rush of excitement and awe.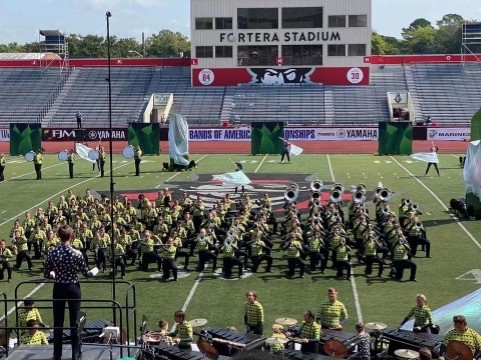 "Metamorphosis" required commitment and challenged members to be on top of their game every rehearsal both physically and mentally. Movement 1 starts off with a gentle chorale performed by the saxophones and is later joined by the clarinets. The music builds tension as the brass joins and reaches climax when the trumpets perform the hit. Each section separates into a feature performing playful music and choreography that mimics a caterpillar. Transitioning into Movement 2, the tone shifts from energetic playful caterpillars to peaceful chrysalises. Throughout the field, an iridescent silk covers the props and the whole band transitions into the final movement and become butterflies.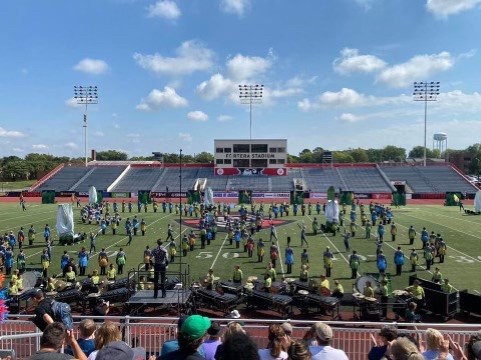 "The feelings leading up to this moment…I have no words to describe it besides pure joy and excitement to perform as a butterfly," says Senior Kathleen Lyons, color guard member. Every member smiles wide and disperses energy as colorful butterflies in Movement 3. They flutter like butterflies and bring excitement to the field.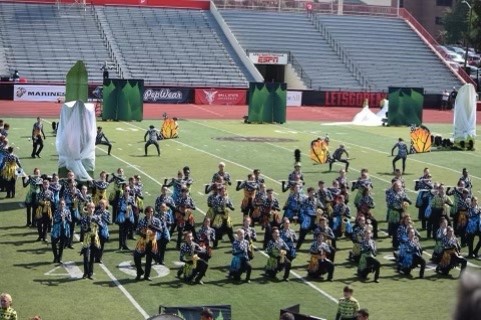 "Marching Band gives so many memorable moments, it felt like yesterday we were at Lincoln-Way North learning the beginning of our show, and now we've won so may competitions. It's amazing how far we've come, and I would do it all again just to relieve each moment with my friends," says Senior Mya Javate, color guard member.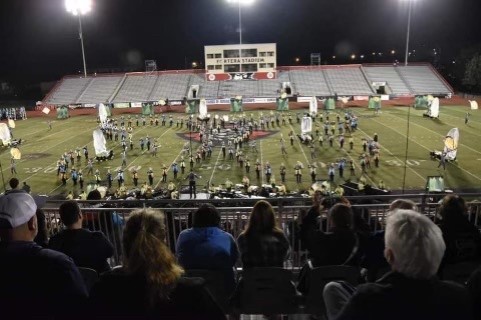 The Lincoln-Way Marching Band prepares for the end of the season by performing at the Lincoln-Way West halftime show on the October 15th, Lincoln-Way Invitational on October 16th, and the final performance at Illinois State University competition on October 23rd. Despite the season reaching its end, the marching band continues to rehearse for the upcoming Macy's Thanksgiving Parade.