To the Seniors from Mrs. Hilbert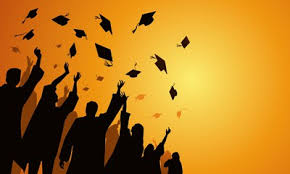 To the Class of 2021:
Play along as I ask you a few questions. What was your favorite West event, sports competition, or performance? [I'll wait while you answer.] Who was your favorite teacher while at West? [Take your time and think.] What friend did you meet here at West that you can't imagine life without? [Got your answer?] What was your favorite class? [Think back through all four years.]
Even though this might not have been the senior year you were expecting or hoping for, you have positive high school experiences, memories, and relationships that not even a pandemic can take away from you. These positive experiences, along with the fortitude you have gained from pushing through the unexpected, have made you ready for the next step.
It's been a pleasure to have been a part of your journey. Best wishes, good luck, and keep in touch. I mean it. I expect emails next year.
Sincerely, Mrs. Hilbert