Sports Update
An Interview with Dr. Robbins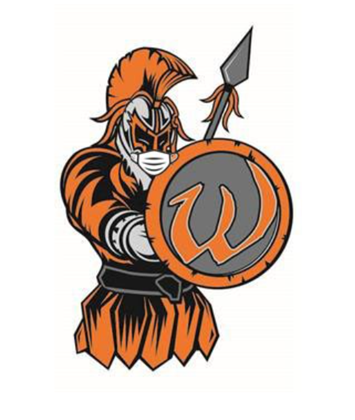 Around the time this interview is published, I would have been hoping to have written a season review for all of the winter sports here at Lincoln-Way West, but with a heavy spike in coronavirus cases we saw those competitions pushed back to the spring and summer. Seeing how much athletics consists of schoolwide events, many athletes in their senior year are missing out on the most memorable parts of their high school tenure. With the current circumstances, I felt it would be appropriate to have a short interview with West Athletic Director Dr. Robbins. Here, I asked him five questions about the constantly fluid problems surrounding high school athletics in Illinois. 
[Note: These questions were created before IHSA approved the return of high school sports in late January 2021]
Assuming COVID is done and dusted by the 2021-2022 school year, do you think there will be any major changes to how school sports operate?
Dr. Robbins: I hope that we have moved on from COVID, but I feel that it may be hanging around for a little while. We will adapt and adjust to whatever changes the IHSA and IDPH feel are necessary to conduct the sports as safely as possible.
Were there any specific sports you think would have had especially great seasons? 
Dr. Robbins: I believe everyone has done a great job adjusting to the new guidelines and considerations that everyone has to follow to try and safely conduct all of the sports. But the girls swimming team had an outstanding season by winning conference.
Do you think that not playing (so far) has affected coaches as much as students?
Dr. Robbins: I think the lack of sports has affected everyone in many ways; the coaches miss the practices, games, and interacting with the students just like everyone else.
Is there any hope sports can be played during the spring and summer seasons?
Dr. Robbins: I am hoping we can play the seasons that have been scheduled through the IHSA, through the spring and summer seasons. We will continue to monitor the situation and stay updated with the latest information as we move along in the school year.
Do you have anything to say to athletes who may be missing out on their senior year seasons? 
Dr. Robbins: I would like to say to hang in there and stay as positive as possible. Take care of yourself both physically and mentally. If you need anything, reach out to your coaches and counselors that help to answer any questions or concerns you may have. We will do everything we can to try and get the sports in for the students the rest of the year.
I would like to thank Dr. Robbins for taking the time out of an increasingly busy schedule to answer these questions, as well as all senior athletes and non-athletes alike for making the best out of this school year. We hope to see you all on the field, court, and pitch this spring and summer!