Getting Involved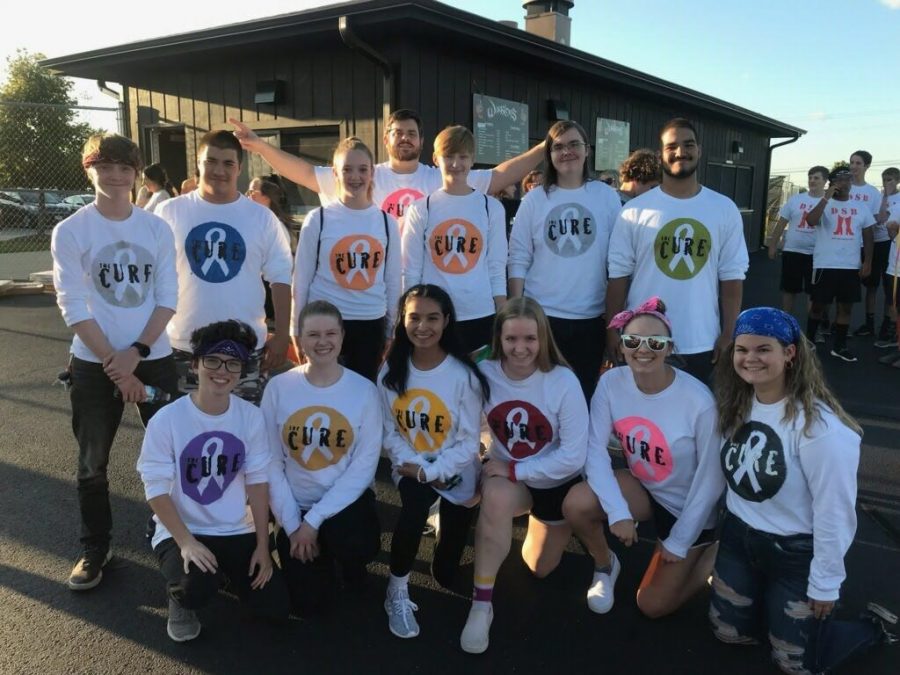 Alyssa Barta
October 20, 2020
Taking trips across the country, meeting really great people, going to state competitions, finding opportunities for volunteering or donating, improving myself and my skills while having a great time doing it. All of these are benefits that I have received over my last three years in high school from doing just one thing: getting involved. And yes, I am well aware that every student has heard this statement a million times, but that does not make it any less true–getting involved makes life at West so much better. As a senior, I know from experience that high school becomes infinitely more fun when you choose to get involved and enjoy the many opportunities that Lincoln-Way has when it comes to joining extra-curricular activities. I have been a part of fine arts programs, sports, and a wide range of activities. My high school experience would be so bland if I had chosen not to have these experiences.
My favorite memories from high school are not sitting in classrooms doing worksheets; they are the hilarious bus rides to and from badminton meets, the overwhelming energy of the Homecoming Olympics, and decorating the school for dances. I'm not going to tell the stories of studying and taking tests; I'm going to tell stories about meeting my best friends and helping out in my community. Getting involved can look different for everyone, whether it is finding one thing you are super passionate about or joining multiple activities because you find them interesting or you just want to hang out with friends. Even if you aren't sure if you will like something, try it! You may end up really enjoying it, or even if you don't, you might meet some new people or find out about something else you are interested in. In the end, getting involved will not only make your high school experience better, but the memories you will have from any activities you do choose to be in will likely be your favorite when you look back on your time at West.
Of course, this year activities are looking very different. Meetings are being held in a few different ways this year including virtual WebEx meetings, meetings outside on campus, and meetings inside with limited members while following all CDC and IDPH guidelines. While meetings are taking place with social distancing, don't let these new guidelines hinder you from getting involved. Make sure you talk with teachers, coaches, or sponsors to get more information about clubs or activities you are interested in. Your counselor and Mrs. Novak are great options if you don't know where to start. It can be a little tricky or intimidating to try finding something that sticks at first. But, once you start exploring, you will find that getting involved really does make life at school so much more fun.