10 Questions with Dr. Schmitt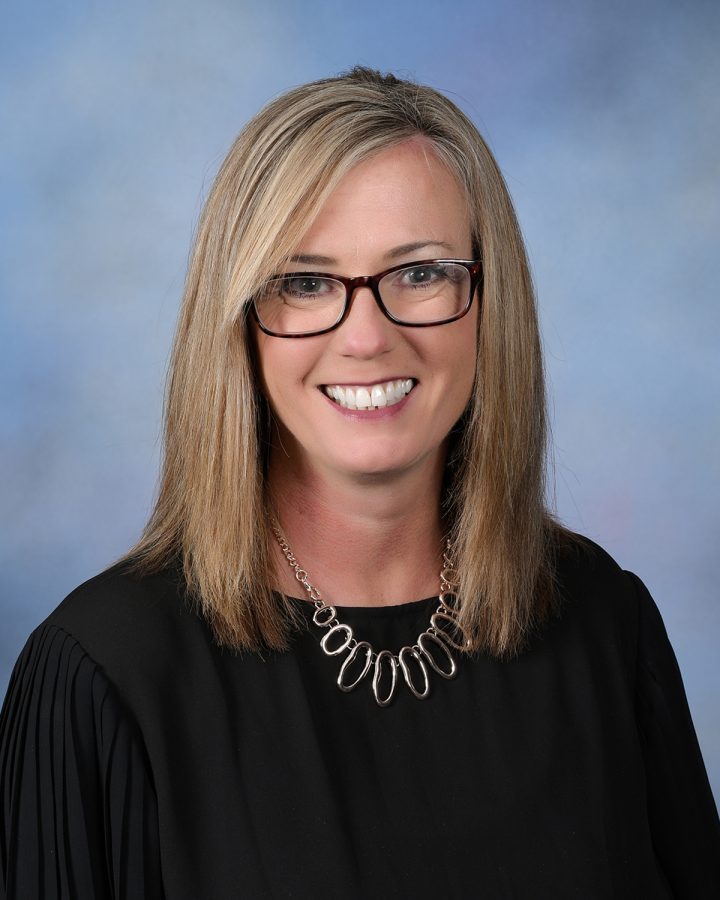 We hear you say that "West is best." Explain why we're so amazing.
Since the day we opened, I knew that West was a special place.  We have a wonderful staff, amazing students, and supportive parents.  The spirit in our hallways, the conversations between students and staff, and the overall culture that has been established makes West a very unique place; most high schools do not have the amazing climate that has been established here.   Although we are far from perfect, so many people support our mission: Honor, Respect, Wisdom and Courage.  I am beyond proud to be the principal at such an awesome school.
What made you want to become a principal? What do you enjoy about the job?
This is my 20th year as a principal.  I applied for the job many years ago because I wanted to make a difference for young people.  There are so many enjoyable parts of my job.  I love the first day of school when we are able to have a pep rally.  I love being at graduation and shaking hands with each student, often remembering how young they were when they first entered our doors.  The best part of my job is getting to know our students on a daily basis and watching them succeed under the guidance of our great staff.
What subject did you teach before you became a principal?
I taught math—mainly algebra and algebra 2.  I loved it and enjoy tutoring students now.
If you could go back and give advice to your high school self, what would you tell her?
I'd tell young Monica to chill out!  I'd advise to her be herself and not worry about what other people think about her.  Life is too short to waste time worrying about what other people think.  I'd also advise her to live in the moment more often.  So many of us get so busy worrying about the "what ifs" in our lives.  That time spent worrying could be spent better on living life.
What is your favorite smell? Why?
My favorite smell is lilac.  I wish I had the skill to successfully grow lilac bushes in my yard.  The sweet smell of a lilac reminds me of spring and warm weather.
What is your favorite thing about fall?
I love the fall because it reminds me of new beginnings.  The start of school and the routine it brings help to make fall one of my favorite seasons.  I love the color changes we experience as well as students coming together to cheer for their favorite teams.
What was your first job? What was it like?
My dad has been in the restaurant business forever.  I've worked for him for decades.  When I was in kindergarten I would "work" the pop machine during the lunch rush hour.  In high school I worked for him at a sandwich shop.  We made sub sandwiches in a building shaped like a submarine.  It was great learning the business from him, but the downside was that I was always called in to work when he was shorthanded.
Do you wish that life had a rewind, pause, or fast-forward button? Why?
I wish life had a rewind button.  I would quickly go back to the days when my kids were young. With four young children, we were always busy and often stressed out. Those years flew by, but the days were long.  If I could rewind to those days, I would slow down and enjoy life more.  I would worry less about a clean house and more about playing with my kids.
If you could have one song play every time you entered a room, what song would play, and why?
I have so many favorite songs, but I would have "These Are Days" by 10,000 Maniacs play when I entered a room.  I love the lyrics, "You know it's true that you are blessed and lucky; it's true that you are touched by something that will grow in you."
Do you have any advice for students in this unconventional school year?
Yes!  My advice is to work hard in school because of how weird this year is.  We want our Warriors to be prepared for whatever is next for them and we don't want anyone to be at a disadvantage because this is such an unusual year.  Also, I think it would be great if students kept a journal of what this year is really like from their perspective—school, home, social life, etc.  When our students are older, they will be asked about the "Covid-19 years" and they will be primary sources for younger generations.