To the Seniors from the Reading Department
The Lessons of Five People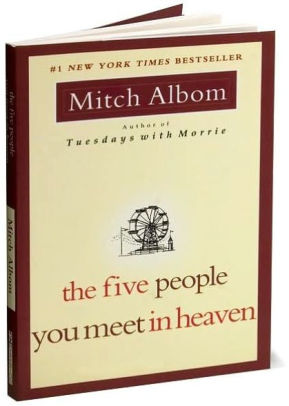 Seniors,
As freshmen you read the iconic book The Five People You Meet in Heaven by Mitch Albom, and we learned some important lessons that can carry you through life.  The Reading Department wants to remind you of some of those lessons.
The Blue Man's words might resonate with you during this time: "There are no random acts.  That we are all connected."  As you reflect on your time at West, remember, you are all Warriors.  You attended a sporting event that Mr. Render announced the winning lineup.  You saw Dr. Schmitt wear her orange boots at the assemblies.  You have stood in front of the underclassmen chanting, "WE BELIEVE THAT WE WILL WIN!"  And though you are not all friends, or might not see eye to eye, you will, and always will be Warriors–you are all connected.  You all walked the halls of West during the same time.
The Captain tells us that sacrifice is a part of life.  Your senior year has been upended and many events that mark the culmination of your four years at West did not happen for you.   There will still be other times in your adult life when sacrifices have to be made.  The Captain tells Eddie, "Sometimes when you sacrifice something precious, you're not really losing it.  You're just passing it on to someone else."
There are other lessons as well—the importance of forgiveness and the belief that all lives have purpose or meaning.  Marguerite teaches the lesson of memories.  Your time here at West is ending but you have memories to look back on.  We will miss you but we have the memories of you.  Thanks for those memories.
Sincerely, Mrs. Scheer, Mrs. Biesen, Mrs. Valkema, and Mr. Venutolo