Mrs. Hilbert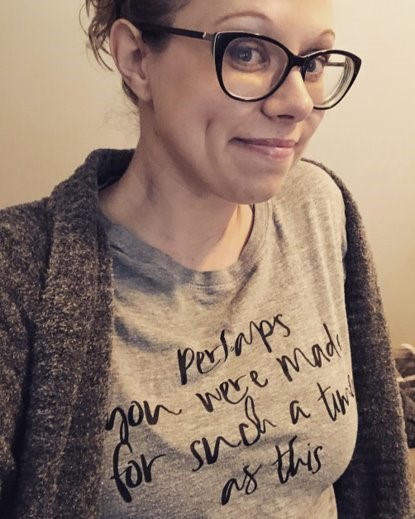 To the Lincoln-Way West Class of 2020,
I have worn glasses since the fourth grade. I've had all kinds of frames: purple speckled, bright red, bedazzled, tortoise shell. During high school and college I wore contacts, but my vision was terrible when I took them out. It seems that all of the poor vision in my family has funneled towards me because my two older brothers, even as they approach the age of fifty, still don't need glasses.
Everyone knows I'm a teacher, so common questions I hear when I'm out and about are "How is your school year going?" and "How are your students this year?" From day one of this academic year, this graduating class has blown me away. When asked those stock questions, I have enthusiastically replied, "Oh my goodness, you wouldn't believe how great my kids are this year. They are truly some of the nicest, most hard working students I have ever had." And I wholeheartedly mean it.
I have had the privilege of watching you shine this year as seniors. As writers in my class, yes, but also in athletics, Warrior Way, LWMB, choir, newspaper, and in the confidence of deciding your steps after Lincoln-Way West.
On more than one occasion this year I have told people that if you are the vision of our future, then we'll all be alright.
I haven't had perfect eyesight for a long, long time, but this year, seniors, you've definitely given me 2020 vision. Thank you.