Book Review: A Curse so Dark and Lonely by Brigid Kemmerer
"Fall in love, break the curse''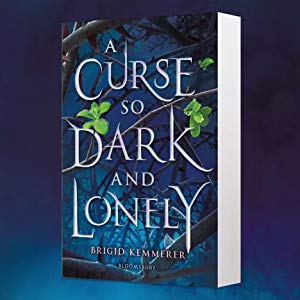 Prince Rhen is the heir to the throne in Emberfall. But there is something strange about this mystical kingdom. A curse has fallen upon the castle. Stuck forever in autumn, Prince Rhen believes he will only be saved if a girl were to fall in love with him. It is the only way he can break the curse. But a terrible monster chases the girls away, a monster determined to cause destruction on the kingdom of Emberfall.
Harper has always had a hard life, taking care of her sick mother and having to deal with her brother constantly underestimating her because of her crippled leg. She thinks she can handle it. But one day, when trying to help someone in the streets of D.C., she's swept away to a magical world.
Forces are gathering against Emberfall, and Harper may be the only one who can save the falling kingdom. Rhen starts to regain hope as he realizes he might actually have a chance.
A Curse so Dark and Lonely is a fantasy retelling of the classic tale Beauty and the Beast with a modern twist to it. The tale is full of intriguing characters, and a plot that will leave you on the edge of your seat. Brigid Kemmerer's character development and world building are magnificent and will make you fall in love with them as they go on their journey. Brigid Kimmer's twist on the classic tale will make you want to read more.
[image credit: amazon.co.uk]