Senior Stories
Bianca Gonzalez (LWW c/o 2020)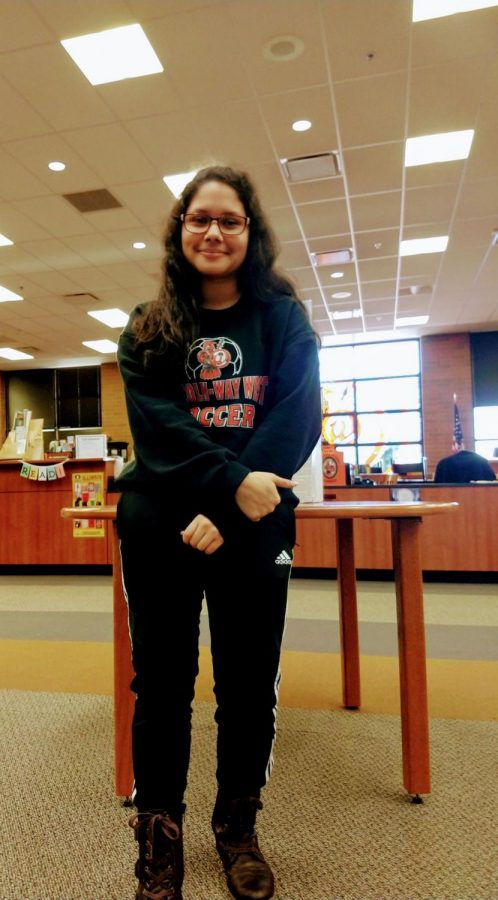 Bianca Gonzalez is celebrating her last year at high school. Bianca is a senior here at West who is involved in soccer, the Spanish honor society, the math honor society, newspaper, and principal's cabinet. I talked to Bianca about her experience in high school and what kinds of things to look forward to.
The first question I asked her was about her favorite part about senior year. She said, "Discovering what I'm interested in and who I am. That's the cool part about high school, discovering yourself." She told me about looking forward to starting her adult life after graduation and challenging herself, starting a career and doing what she enjoys. One thing Bianca will miss about West once she graduates is seeing her close friends, teachers, and staff members. I also asked Bianca who her favorite teacher was at West. It was hard for her to chose, but one teacher that impacted her life was Ms. Neuberg because "She's an understanding teacher who listens and knows the West student life. She's always thinking about the extra mile she can do for us. Ms.Neuberg encourages us to do more and do our best. She has a great way of explaining things. I want to stay in the medical field because of her." The last question I asked Bianca was how she enjoyed her experience at West. She said "I'm really academically involved. My friends and I often come to the library to study. Being around them is great, especially during finals. Going to the events here at West like the footballs games, special games— it's really cool that our school does that— and opportunities to come together in student body events".
As we finished up the interview, I learned that to really enjoy high school you have to get involved and try to make friends. I look forward to that as I continue through my high school years.