What Your Classmates Will Be Watching Over Winter Break
Winter Break is coming up, which means time to binge-watch your favorite shows!
Stella Coughlin
December 16, 2019
205 students from West were polled about their favorite TV shows, and the results are recorded in this graph: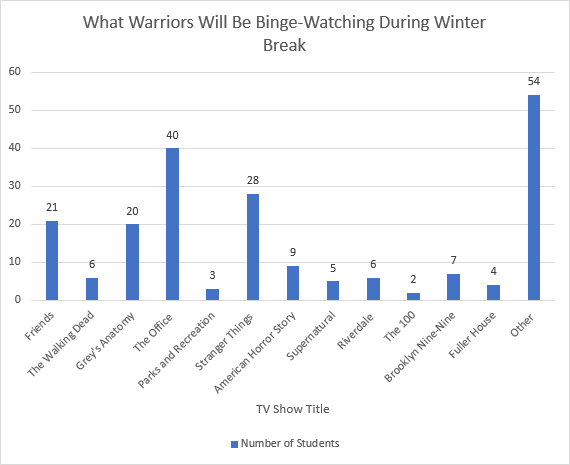 The most picked TV show from the options provided was The Office. The Office aired in 2005, and though it is an older show, it is popular among teens today. In the "Other" category, some responses were: Rick and Morty, The Umbrella Academy, The X-Files, All American, and Family Guy. Others responded that they won't be watching TV at all. So, if you are looking for a new show to try, why not pick one of the popular responses above? You could find a new show you like and make new friends with a classmate who also enjoys it.