10 Questions with Mrs. Horn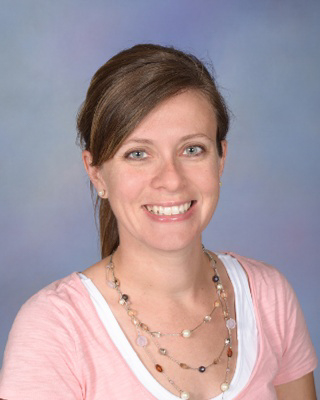 Would you most want a rewind, pause, or fast forward button on your life? Why?  Pause. Personally, I am enjoying having two young children at home, and I realize time goes too quickly. I wouldn't want to rewind because I enjoy having my kids at their current age. Professionally, I absolutely love what I teach and am comfortable with my curriculum and am at a point where I can truly enjoy what I am teaching and the kids who I am teaching without feeling like I am trying to keep my head above water. 
What was in your high school locker?  A newspaper cut out of the movie poster from Titanic with Leonardo DiCaprio and Kate Winslet, from the movie listing sections of the paper. I saw it in the movie theater 8 times back in 1997…I was obsessed. Haha.
If you had your own talk show, who would your first three guests be? Betty White, Robin Roberts, and George Washington
What is your favorite holiday movie and why? National Lampoon's Christmas Vacation–I love Christmas, and I love humor. I also have a lot of nostalgic memories with that movie because I have been watching it with my extended family every Thanksgiving night for over 30 years. 
What's the funniest thing you did as a kid that your parents still talk about? I used to go around giving a Steve Urkel impression to everyone I know. There is a picture of me doing my impression on my aunt's pool deck with a farm field in the background that is now Lincoln-Way North. 
Why do you think it's valuable for students to study science, even if they don't plan to pursue a STEM career?  It is critical thinking. From "Why does my iPhone keep shutting down?" to "Why does my locker keep jamming?" every fixable "problem" in life, big and small, can be resolved or at least helped with critical thinking. It is a valuable life skill. Additionally, never say never. You really don't know what career you might end up in one day and STEM has lots of potential job opportunities. It is better to be prepared and ready, so you don't ever shy away from future opportunities. 
If you could live in any television show, what show would you want to live in? Why? Full House–I LOVE Full House. When I was in 6th grade I made a trivia list of 101 Full House questions. That was right after my Steve Urkel phase, and just before my Titanic phase. Weird, I know. LOL. But my Full House fan phase is truly a lifelong phase. 
If you were to have a job other than teaching, what career would you be interested in pursuing? Why? Occupational Therapy–I enjoy working with people and helping others. I enjoy STEM, medicine, and all things science. It is a growing field with a good salary. It is a field of growing demand.
If you could give one piece of advice to your high school self, what would that advice be? Think smarter not harder. That is what I now tell my students. Learn how to study and practice study skills. If you are stressing so much and working so hard and not happy with the end product, change your approach. 
If you could have one song play every time you entered a room, what song would it be and why? Bruno Mars's "24K Magic" because I think it's a fun song, and it reminds me of New Year's Eve. I'm not sure why it reminds me of that. But it's light, enjoyable, and has a positive energy. My son would say he thinks I would say "Christmas in Sarajevo" because that is truly the best song on the face of this planet.