Alumnus Corner: Rachel Johnson (LWW Class of 2012)
"When you wish upon a star, makes no difference who you are, anything your heart desires will come to you." –Jiminy Cricket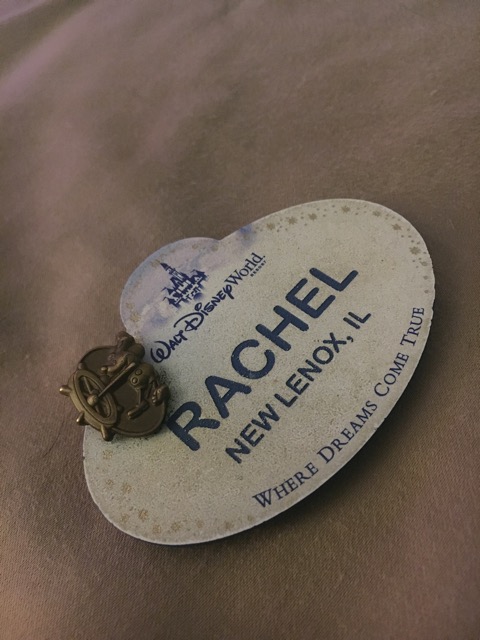 Ever since I was a little girl, it was my dream to work for Walt Disney World. Well, fast forward 20 years, and that is where I find myself today! Sometimes I still have to pinch myself because it all feels like a dream.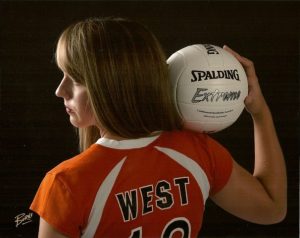 Let's rewind a little bit. During my time at Lincoln-Way West, I played on the varsity volleyball team, my favorite class was Spanish with Señora Zamora, and I loved all of my friends and supportive teachers. This foundation really gave me the confidence going into college to believe that if I wanted to work for Disney some day, it was possible. After graduating, I attended Holy Family University in Philadelphia, PA. While there I played Division 2 volleyball and got my undergraduate degree in communications/public relations with a minor in social media. All the while I found myself still daydreaming about Disney.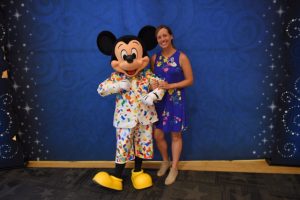 Once I became a senior in college, I applied for the Disney College Program. This was probably one of the best decisions of my life. The program allows students either in college, or recently graduated, to come and work for the Walt Disney World Resort in an operational role. So in August of 2016, I packed my little Chevy Cruze and took the 18+ hour drive down to Orlando, FL. I lived in one of the four Disney-sponsored housing units called "The Commons". I had 5 other roommates (all who are still very close friends of mine). My journey with the company started off in merchandise at Disney's Blizzard Beach Water Park. It was such an incredible atmosphere to work in. The guests came to the water park to take a vacation from the hustle and bustle of their normal Disney days. All of the cast members there were like one, big family!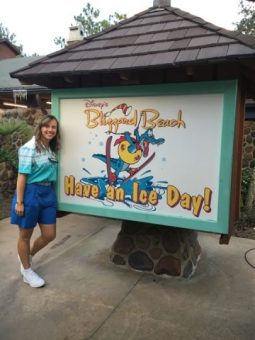 I extended my participation in the Disney College Program into May of 2017 and moved into a dream apartment behind the Magic Kingdom park. From my family room I could watch the fireworks every night and hear the roar of the park's train horn and steamboat whistle. Throughout my program I also got the chance to work at other merchandise locations including, the Haunted Mansion, Liberty Square Christmas Shoppe, Adventureland, Pirates of the Caribbean, EPCOT, Fantasyland, and Typhoon Lagoon.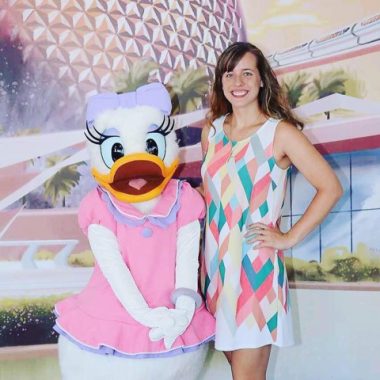 Once my program ended I had a conversation with my proprietor and she mentioned that there was a full-time patio attendant position open at Blizzard Beach. Those days involved me being the concierge for families that rented special cabanas for the day. That role definitely taught me a new respect for anyone in the food industry! In March of 2018 I was asked to come back to Blizzard Beach merchandise, but this time as a coordinator. This was great experience for me to have more of a leadership/mentor role. I was only in that position for about two months when my proprietor came to me again (She really is my Fairy Godmother), and informed me of a temporary assignment role with the cast engagement and recognition team. So in June of 2018 I transitioned to that team, became permanent in September of 2018, and have been there since!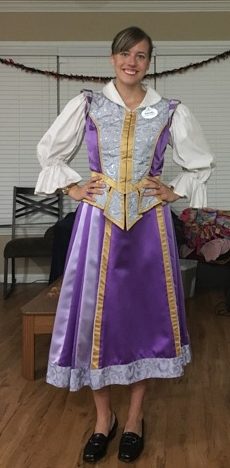 I am very fortunate in that I did not have to leave my water park family because I still support them, as well as ESPN Wide World of Sports Complex cast members. My job truly is magical. I often say that I am "making magic for the magic makers." In my current role I create fun events and recognition for the cast members so that they in turn enjoy their day, love coming to work, and are able to create magic for the guests.
These past three years with The Walt Disney Company have taught me so much. I am often pushed outside of my comfort zone, which brings me to accomplish things I never would have thought possible. There are no words that can truly describe how grateful I am for this whole experience. It just goes to show that, "All of our dreams can come true, if we have the courage to pursue them!"