Book Review: Dry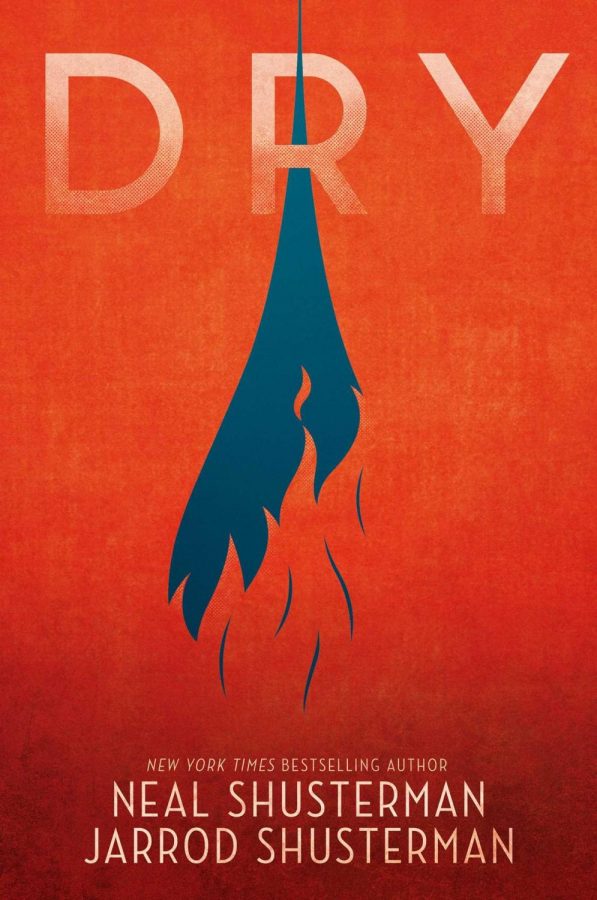 Mackenzie White
November 20, 2019
Mind-boggling, thought-provoking, insanely clever while simultaneously terrifying. All these descriptions come to mind when thinking about one of my favorite authors, Neal Shusterman. This author has made himself a place in literary society by taking problems we have in our present era and taking them to the extreme. A few of his books include the Arc of a Scythe Trilogy (Scythe, Thunderhead, The Toll), which explores the idea that humanity has conquered death and there are only a select community of people able to kill, and the Unwind series which discusses a dystopia where, as a result of a war over abortion, parents have the option to break down their kids into body parts when they reach the teen years.
His newest addition to this wonderful collection is a book titled Dry. This book is based on the reality of the world running out of water very quickly, with California running out of water first. Our book is set in California with the  perspectives of two teens dealing with the situation. This is a future hypothetical as well as a fictional story, but Shusterman vehemently steers the audience into putting more effort into finding solutions and options to stop this from happening to us in the real world.
I would rate this book 3.5 stars out of 5 stars. I really enjoyed reading this book as it was paced well, and the writing was engaging and not too difficult to read. Shusterman writes his books to be simple to read and yet holds many secrets in the words that can be cleverly found when on the lookout. The characters are developed and balanced and I always enjoy Shusterman adding small snapshots of different perspectives, people dealing with the situation other than our main character. Also, as a bonus, the book is on the Read for a Lifetime list. However, this book being a stand-alone is troublesome when considering the ending. Taking into account the fact this book is about a human disaster with actual consequences, the ending is too pretty. I won't spoil the ending, but the outcome of the book was wrapped up too nicely for my taste. I would have liked lingering problems because that is reality, especially considering this might happen to us and we don't just find a neat little solution to everything. I do understand, though, that this book is more of a call to action than a solution to our problems.
While reading this book, I was terrified at the prospect that the world running out of water doesn't sound too crazy or far into the future. California and many other states have experienced droughts recently, ranging from minor to extreme. Consequently, because some areas are so arid, the severity of the wildfires drastically increases; as the fires are very difficult to extinguish, they continue to burn for weeks to months on end.
I do believe people should read this book to help broaden their minds to things everyone can be doing to help our world, the only planet we have, prosper.