3 Horror Films to Watch Before Halloween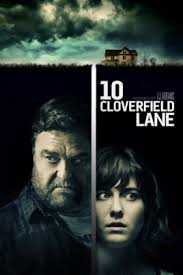 Hang on for a minute...we're trying to find some more stories you might like.
World War Z (2013)
During an apocalyptic zombie outbreak, U.N Investigator Gerry Lane, (played with nuance by Brad Pitt) seeks to protect his family from the end of days while attempting to find a cure to the fast-spreading virus. The film's tension is unceasing, ramping up at every opportunity leaving viewers on the edge of their seats with little to no recovery time. The most engrossing part of the film however, would be the zombies who are not only large in number, but constantly sprinting looking to kill anything. A highlight of the film would be the thrilling and action-packed Jordan set piece and sequence, which will not be spoiled here. This movie, while being a fun Halloween pick, also ties into the junior class's current reading of the basis novel, therefore doubling as an educational resource. Overall, it's a tense and riveting thriller with many great scenes to satisfy any horror fan this Halloween season.
Rating: ⅗
Disturbia (2007)
When a juvenile delinquent and high school student (Shia Labeouf) is put on house arrest, he becomes increasingly paranoid about his next-door neighbor's nocturnal habits. This film boosts a career making performance from the young lead all while creating great sense of suspense and terror akin to the work of Hitchcock. This all cultivates in a horrific climax in which the characters suspicions are revealed true, thus making it a race between the teen protagonist, the police, and the killer to see who will be triumphant. All in all, the film does a great job ratcheting up the terror in unique ways while adding supplementary humor to create more likeable characters. This homage to Rear Window is definitely worth the watch this season for its mystery elements and satisfying conclusion, as well as a multitude of memorable characters.
Rating ⅗
10 Cloverfield Lane (2016)
A woman awakes in an underground bunker with two men who explain to her that the world outside has ended, upon searching the bunker she finds that not everyone is what they seem; real monsters hide in plain sight. This movie's riveting experience is aided mostly by its claustrophobic setting alongside a powerful performance from the three cast members (John Goodman, John Gallagher Jr., and Mary Elizabeth Winstead). Its use of misdirection in tense scenes as well as interesting camera angles and character dynamics really makes the far-fetched sci-fi feel far more grounded in reality. If you're looking for a character-based film with a slow burn and large payoff this is definitely your definitive film this Halloween season.
Rating ⅘