Dunkin Donuts in Manhattan?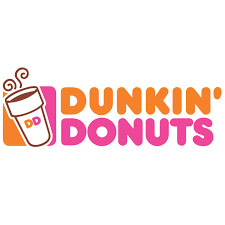 Hang on for a minute...we're trying to find some more stories you might like.
Many of you have heard rumors that a Dunkin Donuts is coming to Manhattan.  It is true. At the latest village board meeting, it was confirmed that a Dunkin Donuts will be built in Manhattan opening in the spring of 2017. The construction will be starting soon. Although board officials are still trying to decide the exact location, the plan is that it will be somewhere in front of Berkots. Many people are excited and think that this growth is long overdue in Manhattan. On the other hand, some are questioning if this will take a toll on other businesses. The owner of a local bakery, Kirby's Bakery, spoke at the board meeting to express the concerns of a national chain coming into a small town and possibly running a local family bakery out of business. Others worry that this Dunkin Donuts may hurt not only Kirby's Bakery, but also other businesses such as Subway, Emmy's, or even the Creamery. This is partially the reason for Dunkin Donuts being delayed and not built in the fall of 2016, as originally planned. Whether you support this opening or not, this may be the start of bigger corporations coming to Manhattan.