Festivities in October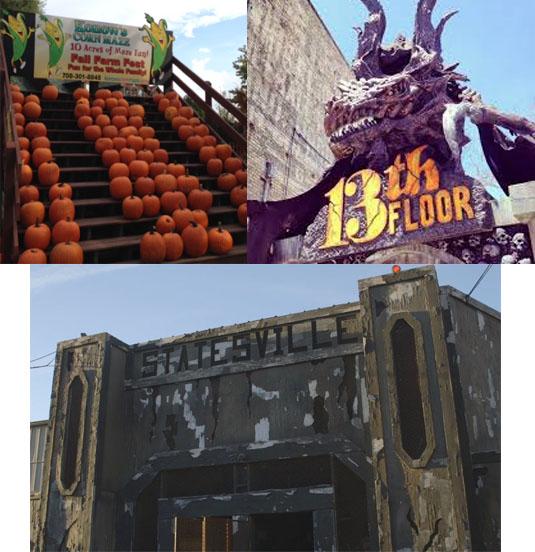 Hang on for a minute...we're trying to find some more stories you might like.
Pumpkin carving, corn mazes, and haunted houses are all the joys of October. October is the month for all things pumpkin and so much more. If you are looking for family and/or friend events, then Konow's Corn Maze in Homer Glen is the place to go. For only $10, you will find hayrides, a petting zoo, pumpkin picking, and, of course, the corn maze. Some interesting, maybe even new, foods can be found at their concession stand. If Konow's Corn Maze isn't your cup of tea, then maybe try a haunted house. Statesville Haunted Prison in Crest Hill or 13th Floor Haunted House Chicago in Melrose Park will surely give you a scare. Both of these haunted houses are highly rated by Haunted House Chicago and always popular. Statesville is $35 for the standard ticket or $45 for a VIP ticket, allowing you to skip the line. 13th Floor costs $29.99 per ticket but offers a Fast Pass for $39.99 to skip 1/3 of the line or $49.99 to skip the line completely. There is something for everyone during this time of year. Whether it is a haunted house or just lighting a pumpkin spice candle, October has so much to offer.