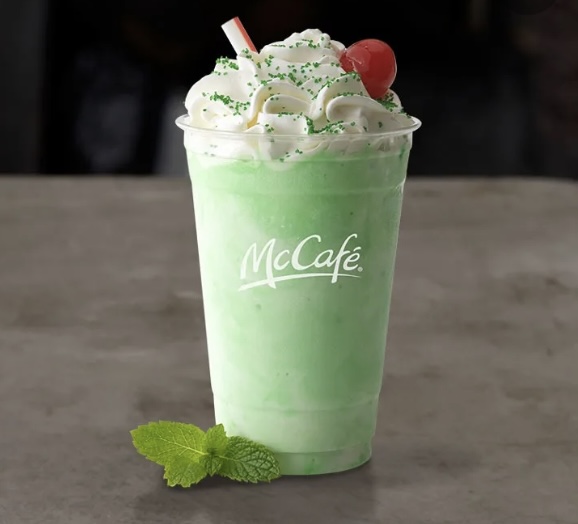 For this newspaper's ice cream adventure my boyfriend and I went to McDonald's in New Lenox. I know what you're thinking: "It's just McDonald's. What's so good about it?"
The shamrock shake is a seasonal, green, mint-flavored milkshake, arriving just in time for St. Patrick's Day! I would rate it a 9/10, and my boyfriend would rate it an 8/10. In addition to the regular shamrock shake, McDonald's also released a new Oreo shamrock shake, which is a mint green ice cream mixed with Oreo pieces. I haven't tried this yet, but it will be on my list of ice creams to try! Also make sure to order the fries–super salty plus sweet is a great combo.
Let me know if you have any favorite ice cream places for me to try for the next issue!